Buy tickets
PULA JAZZ FESTIVAL 20 August 2020
Bruno Krajcar
piano, vocal, fusion /Croatia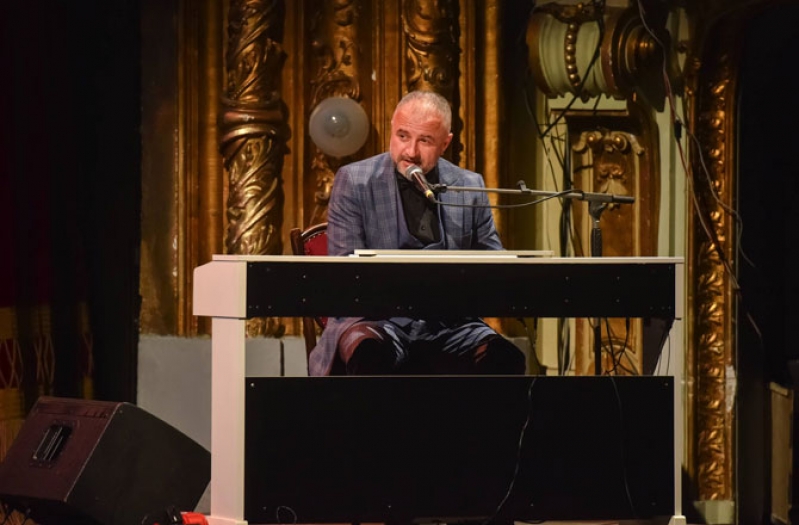 Bruno Krajcar
, one of the most eminent Croatian composers, bard and ethno musician, a multi-instrumenalist and showman, has dedicated his life to the music in all its wonder, walking easily through the styles.
Croatian and international audience have for a long accepted him as a Croatian top performer who skilfully plays with styles and presents them in an accessible and interesting manner.
In his rich career, he has released nine albums and numerous singles and videos, and among the numerous awards we will mention only a few - he won the professional award "Status" for best instrumentalist in 2004, the annual award of the Croatian Society of Composers for 2007. , two "Porin" awards (2008 and 2016) for the best ethno album and the "Istrian" award for the best musician of the Istrian County for 2009.
Matija Dedic Trio
piano, contemporary jazz. Croatia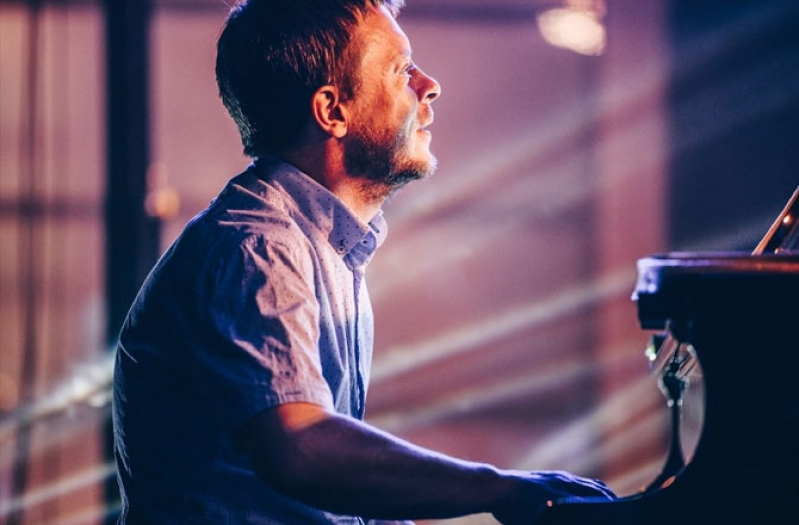 Possibly the most significant jazz pianist in Southeastern Europe.
A must-hear for a jazz appraiser.
Imagine a person who was raised in a outstanding musical family, took over traditions and taste from his talented parents, captured and merged the nuances of his national music and jazz Ч and reached the level of an artist picking up his countryТs top prizes.
ItТs all about a prominent pianist Matija Dedić, a dominating figure in the jazz and popular music scene in Croatia for over 20 years.
Matija found his own way in the world of music Ч a graduate of celebrated Graz Jazz Academy, a disciple of Barry Harris and John Taylor, Matija Dedić is now one of the most respected and actively touring jazz artists in Southeastern Europe.
read more
Branko Sterpin Quintet feat
Oleg Kireyev
trumpet, saxophone, mainstream jazz. Croatia/Russia
Branko Sterpin
is one of the top Croatia jazz trumpet players (HGU award 2018) both at home and on the international scene. He began his career while studying at Austrian Graz College Of Music, and since then has worked regularly on the Balkan and European jazz scene. Branko Sterpin has recorded many critically acclaimed CDs under his own name.
Oleg Kireyev
iis one of the few jazz musicians on the modern Russian scene who is brilliantly versed in the variety of jazz styles, genres and directions. He is equally excellent in the jazz mainstream, in fusion and world music.
"Incredibly good", "Stylish and top-notch" are all phrases music critics have written about his voice on saxophone. He has performed at the London Jazz Festival and the Montreux Jazz Festival, to name a few. Legendary musician Bud Shank says: "Oleg's playing is a marvelous combination of styles, incorporating a whole lot of players. I hear echoes of the 1920Тs and John Coltrane combined with unstructured jazz."
The traditional Pula Jazz
Jam Session
†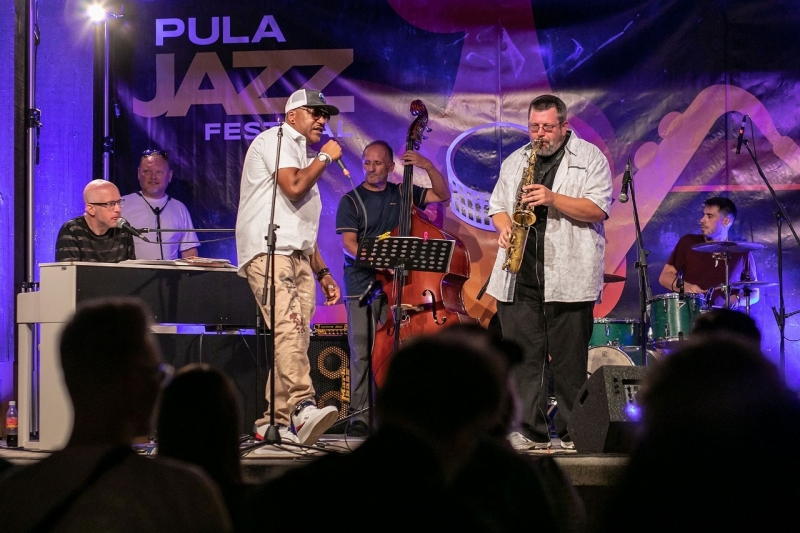 The jam session will traditionally close the Festival in which all performers with different combinations will perform.
We invite you to enjoy the charms of improvisation by top jazz musicians!



Regular ticket (bar chair and standing places) - 50 kunas / 7 EUR
In a Day of perfomance (bar chair and standing places) - 70 kunas / 9,5 EUR
Kids and young people under 18 y.o.- FREE
Tickets available online on the Eventim website and all Eventim selling spots
Location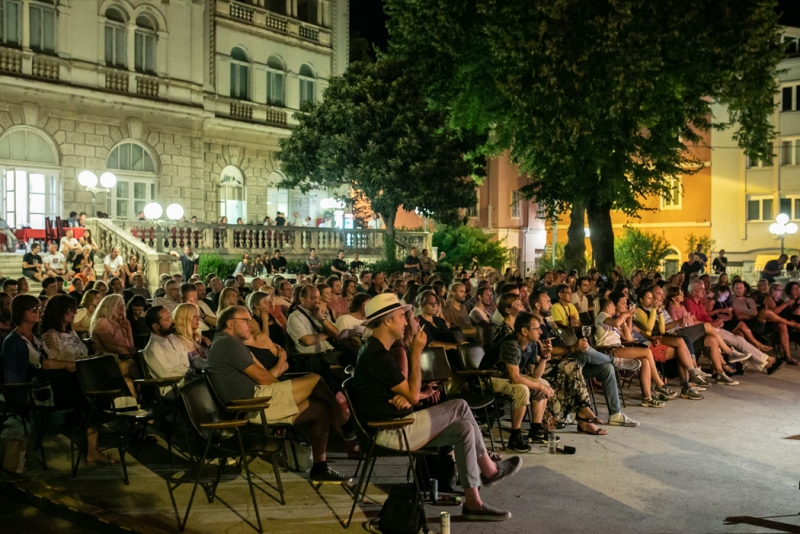 The House of Croatian Defenders
was selected as a venue of Pula Jazz Festival where surrounded by ancient pines a cozy space with a summer stage and a terrace was organized. The House of Croatian Defenders is conveniently located in the center of Pula, paid parking is on the street, a bus stop is located nearby.
Program of the festival
20th August

Branko Sterpin Quintet feat Oleg Kireyev (trumpet, saxophone, mainstream jazz, Croatia/Russia)

Jam Session
About the festival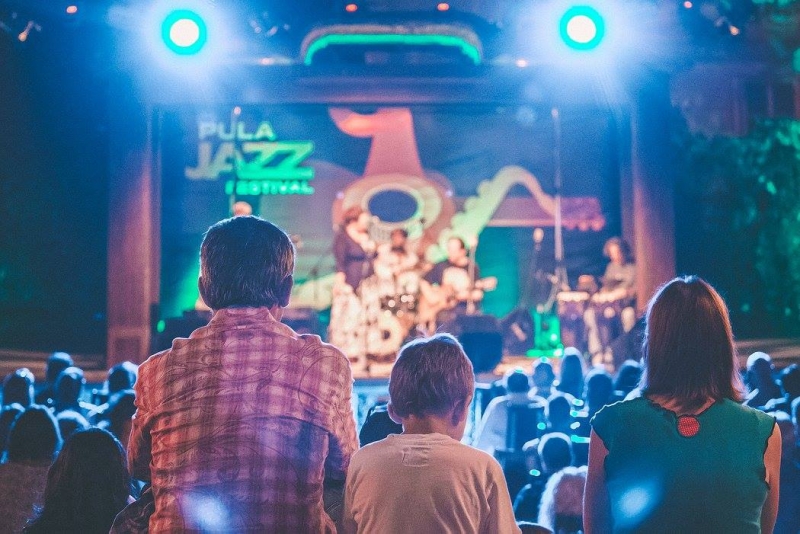 The V International Pula Jazz Festival
will be held again in August 20th, 2020 at the very heart of Croatian city of Pula, at waterfront of turquoise Adriatic.
The first anniversary this year will be held in a slightly more modest edition due to the Covid-19 pandemic, one festival night, but with a great program and performers. The recommended measures of social distance and hygiene will be followed.
Since 2016
jazz artists from the USA, Japan, China, Estonia, Holland, Italy, Serbia, Russia, Israel, Slovenia performed at the festival.
Join the refinement, harmony and culture of jazz at the summer jazz festival in Pula!
Organizers
У
Cultural Initiative
Ф association is a non-profit organization set up in 2013 with the purpose to create cultural projects, introduce jazz and improvised music to the mass audience, provide an environment for creative communication and exchange of cultural experiences. With the help of cultural cooperation, we are building bridges in the name of friendship and understanding between people. Jazz is the international communication language of musicians, it is created in all corners of the earth, it is a democratic music, the music of free and creative people.
Pula Jazz Festival is a non-profit event. Profits from ticket sales goes to cover the musicians' fees expenses.
The goal of the association, acting in cooperation with international musicians, contribute to the diversity of cultural life of the city. The program is intended for audiences 6+ and selection of contractors to meet both the domestic population as well as visitors from different European countries, who want quality notes.